Fish Measuring Board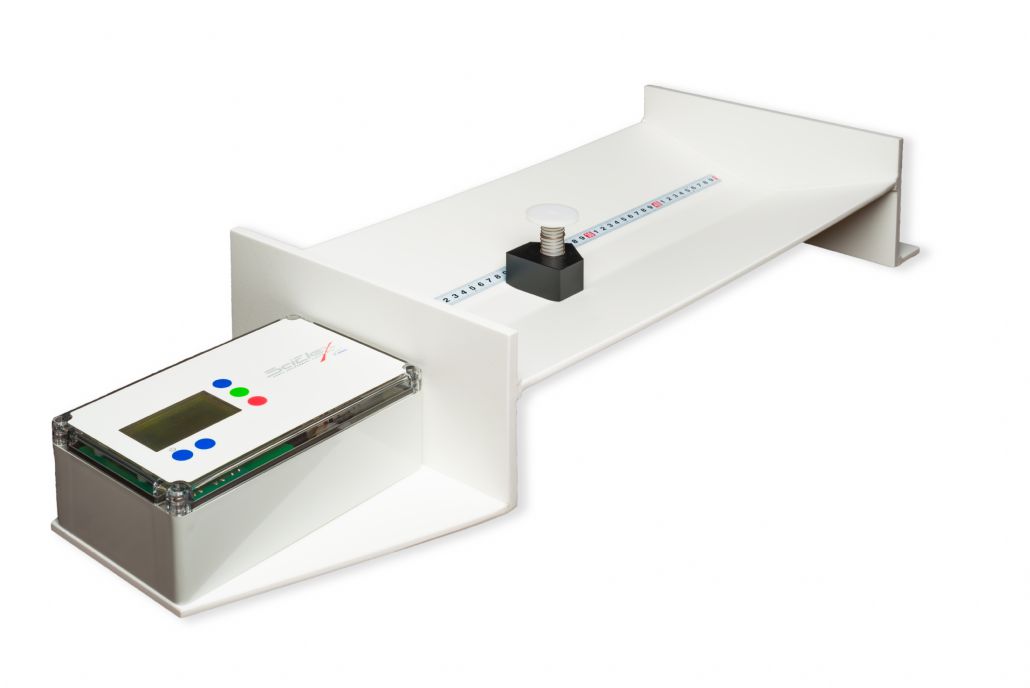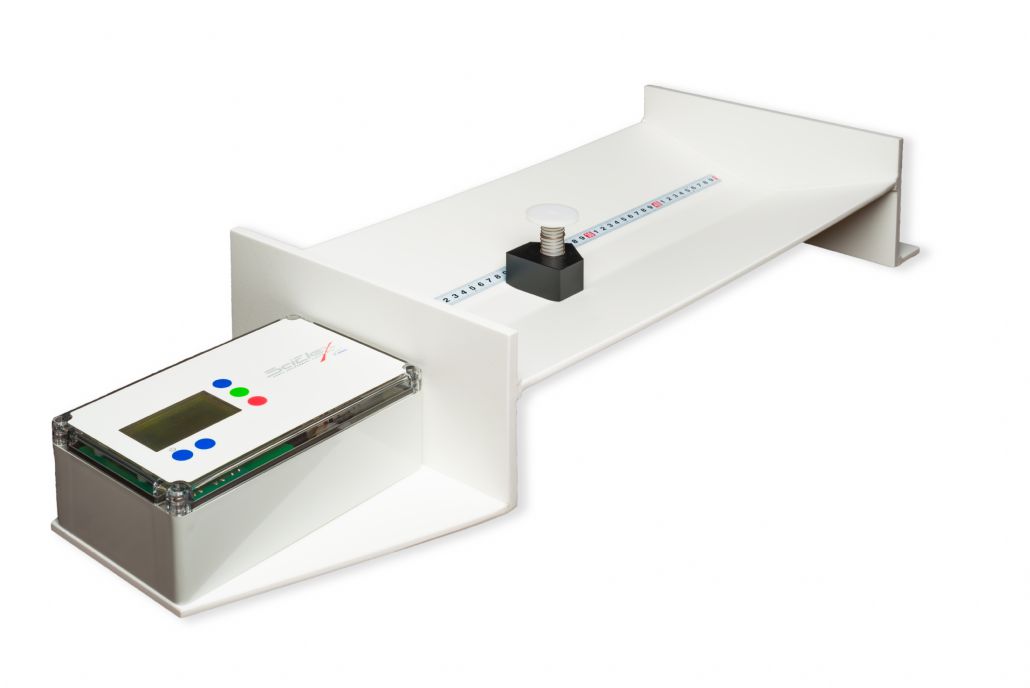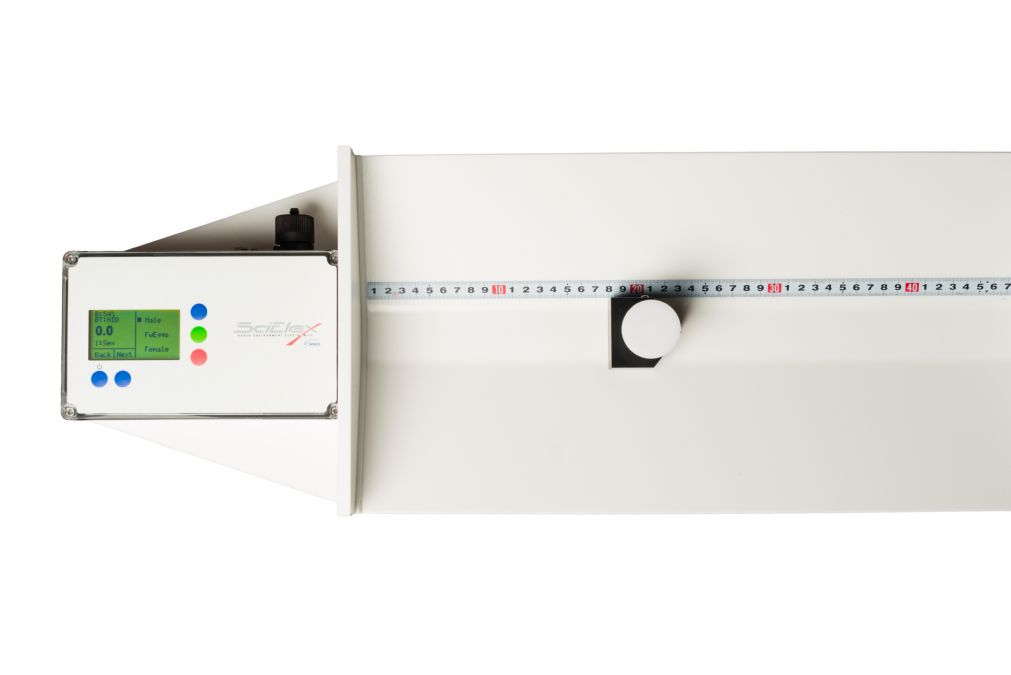 Finfish Measuring Board with Bluetooth connection to almost any device.
The Scielex Measuring Board is designed to assist with the measurement of fish. The Measuring Board provides a fast and efficient method for transferring fish length, together with other information to almost any digital device. An industrial linear position sensor is used to provide a highly linear and repeatable length measurement and data is transferred automatically via RS232 cable or Bluetooth when a sample is taken.
The Board is powered by a NiMh battery providing approximately 40 hours of continuous use.
The Bluetooth connection may be made with almost any device that can connect to a Bluetooth keyboard. This includes, PC, Mac, iPhone, iPad, and Android devices. The Measuring Board appears as a Bluetooth Keyboard and data is sent as key presses.
Up to 5 fields of additional data may be transferred with each length sample.
Standard length ranges are 400mm and 900mm although other lengths are possible if required. Sealed to IP66.
For more information on any of our products please contact us.
Tel: (+61 3) 6229 7566
1/3 Mertonvale Circuit
Kingston Tasmania 7050
Australia